Glow rings are made from a mixture of resin and phosphorus glow powder.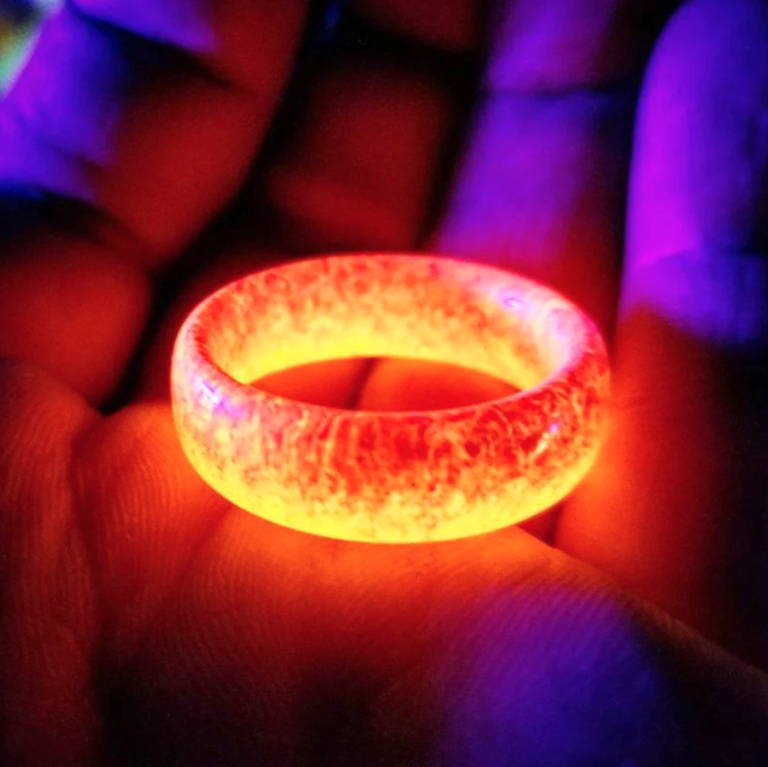 The glow will remain visible for several hours after it's charged 🤘
Your ring will charge every time when it's exposed to any source of light, including daylight!
No two rings will look the same since each one is unique and individually made.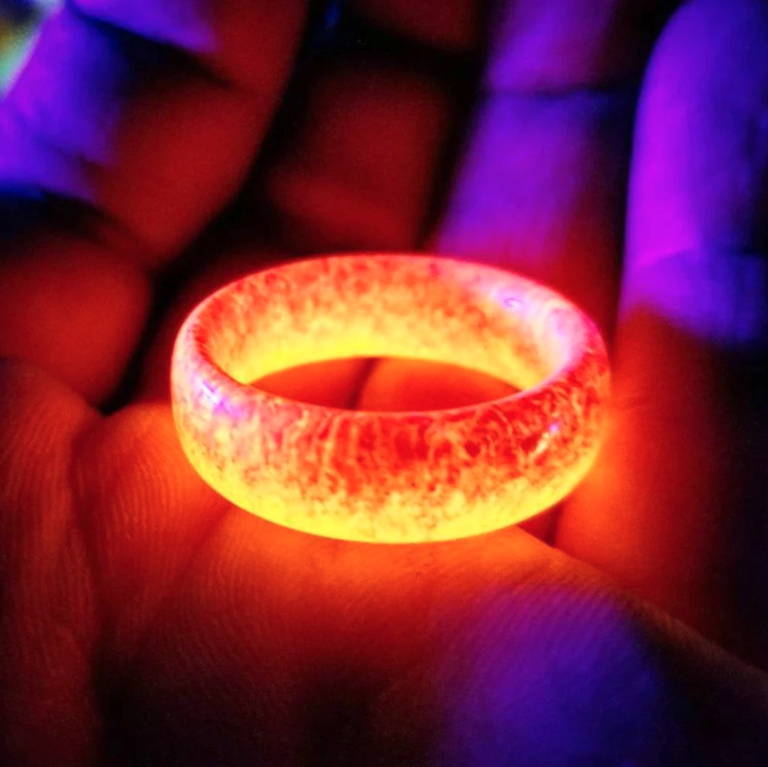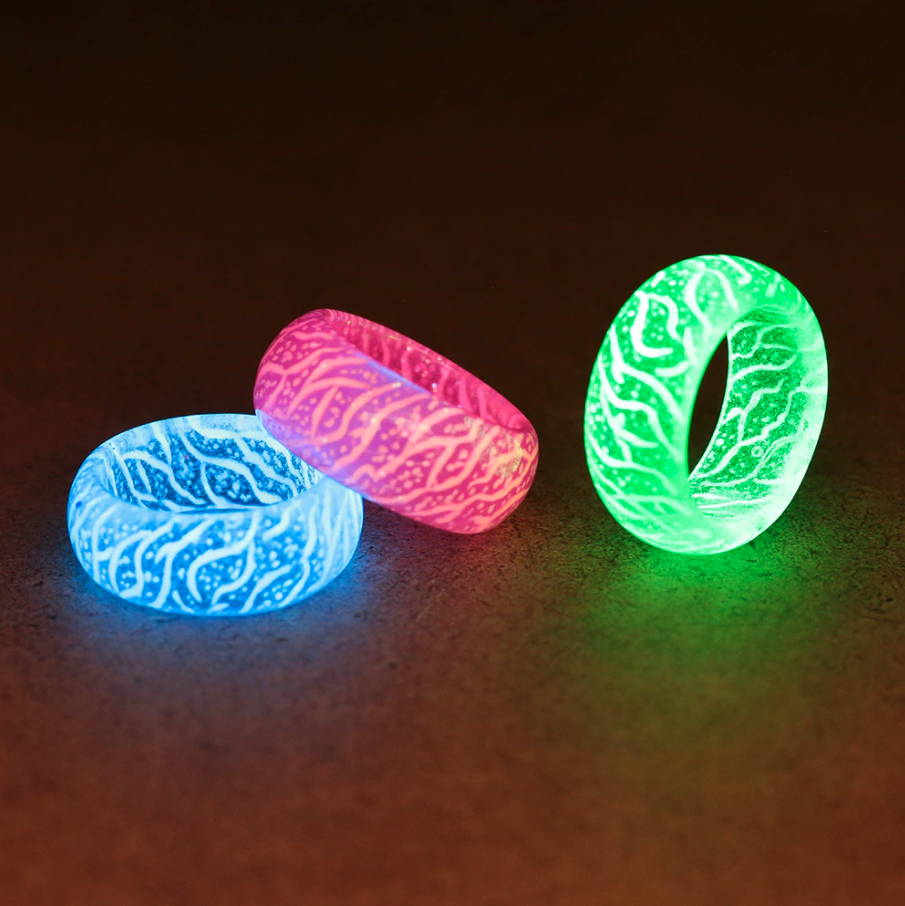 Wear the vibrancy of the city
There is a certain energy that can be found out of nature and in the city. The bustle of people, the luminous neon and the pulsing nightlife can be felt in your very core. This urban spirit inspired us to create a new collection of rings that reflect the metropolitan.
We recommend charging this ring in the sun or uv lighting for at least 30 minutes to achieve it's full glowing glory.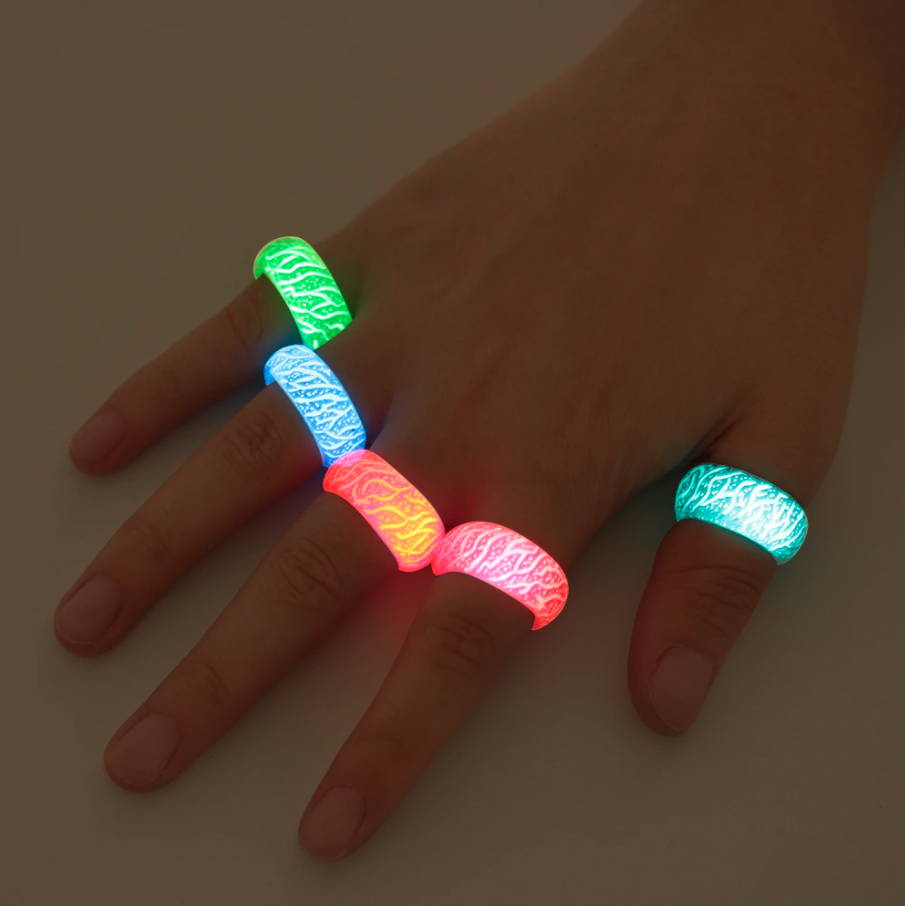 GLOW IN THE DARK: Designed for the longest glow time possible. Rings are made from resin and not silicone. GLOW wherever you go

DURABLE & WATERPROOF: Wear it daily, wherever you desire. Wear it at your next moonlit cocktail party!

WORLDWIDE SHIPPING: We offer worldwide shipping. Not by rocket ship… but it'll get to you!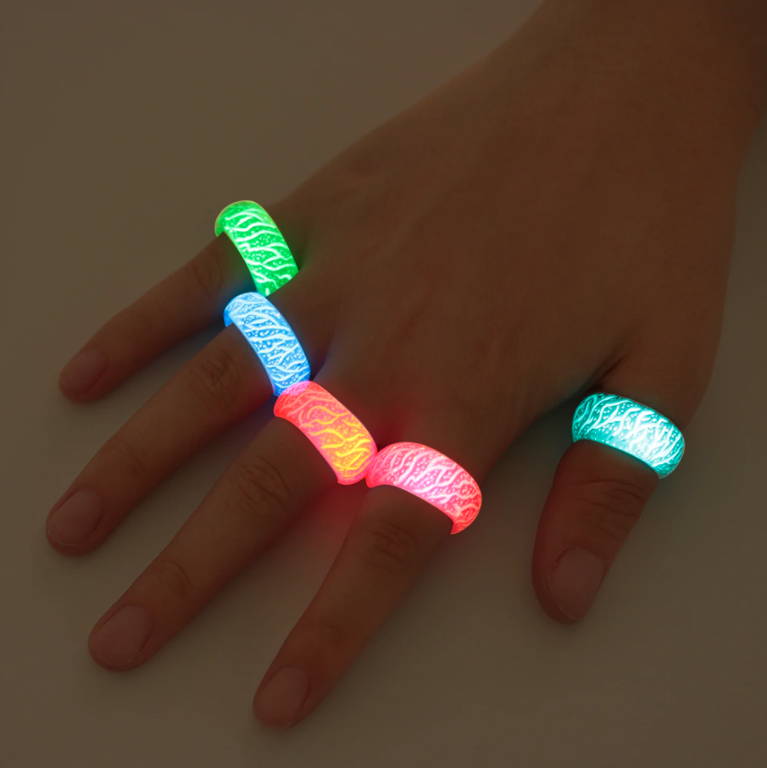 100% money back guaranteed