A must-have for survivalists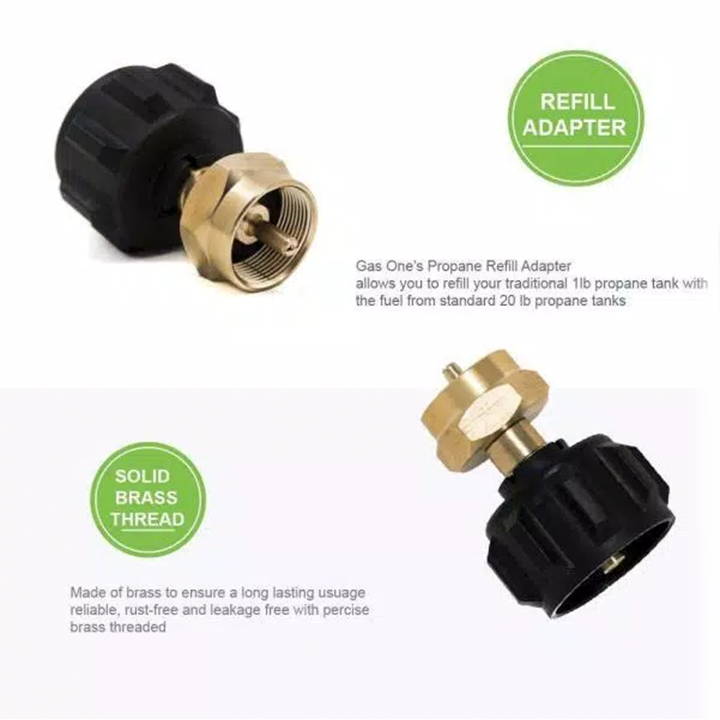 SAFETY- Equipped with a built-in safety feature that will ensure you never over-fill your smaller tank. Well-constructed, heavier, bigger, and safer. Cuts off gas flow automatically when pressure is reached ( rubber ring allows proper seal)
EASY TO INSTALL - No other tools required and easy to install with a hand heel grip for tightening.
REFILL EASILY - Fits all 1 lb propane grill cylinder bottles and fills easily and quickly.
CORROSION RESISTANT - 100% solid brass construction that provides a secure and airtight connection for your security.
GREAT FOR - Camping, tailgating, heating needs, cooking outdoors, and much more!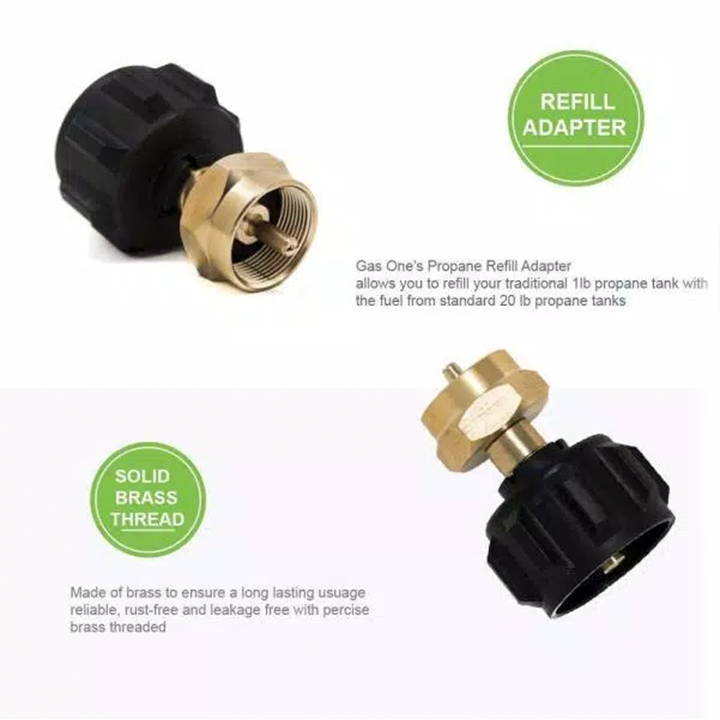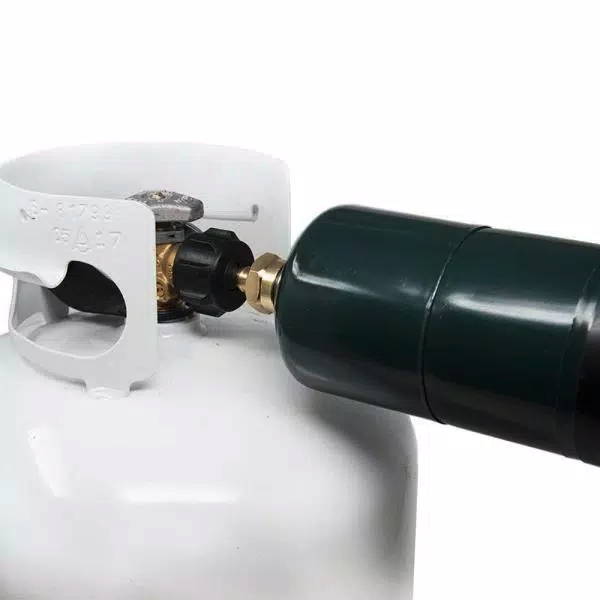 Method 1: Chill 1 lb propane tank for 1 hr in a freezer and refill
Method 2: Push out the pressure valve while refilling
Caution: Only use propane refill adapter outdoors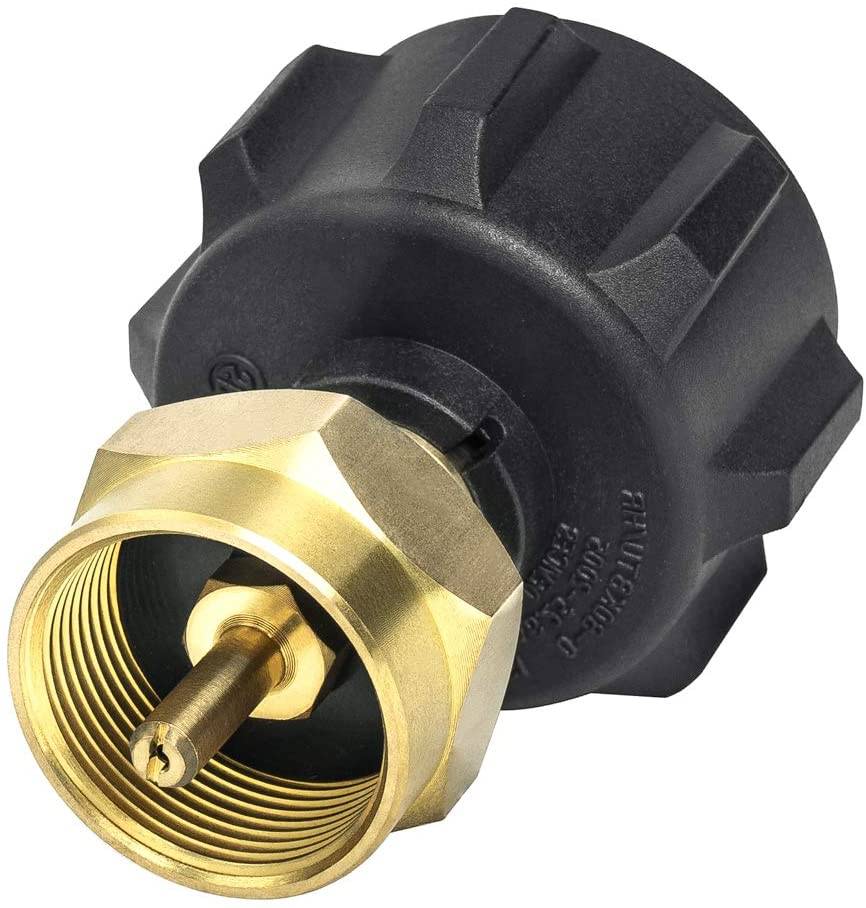 Save Money and Reduce Waste by Refilling! Fits all 1 lb small bottles and QCC1/Tpye1 connection

Ready for use right out of the box, place one end of the adapter on your 20lb propane tank, the other end on your 1lb propane tank, and you're ready to refill!

Made to Last with High-Quality Brass

Great for BBQ, Camping, tailgating, heating needs, cooking outdoor and much more
Note:
For the maximum filling, place your cylinder tank in the freezer for up to 30mins before filling it

You need to turn your bulk tank upside down so liquid flows out of it.
100% money back guaranteed