The Super-Cooling Bra Will Be Your Most Comfortable Bra Ever! Avoid Sweating And Heat Rashes!

SAY NO TO ALL THIS:
NO HOOKS!
NO UNDERWIRE!
NO CHAFING!
NO SWEAT!
NO ITCHING!
NO DISCOMFORT!
NO BACK FAT!
NO SHOULDER PAIN!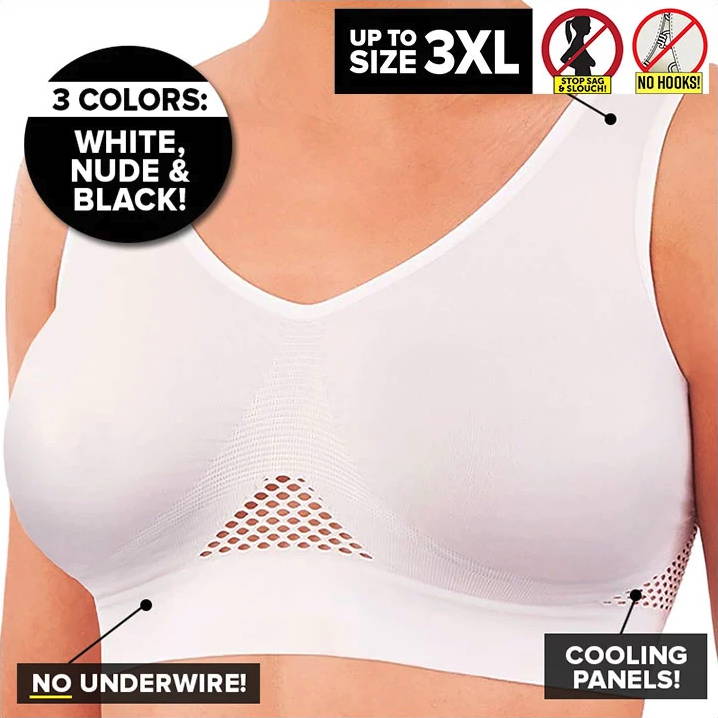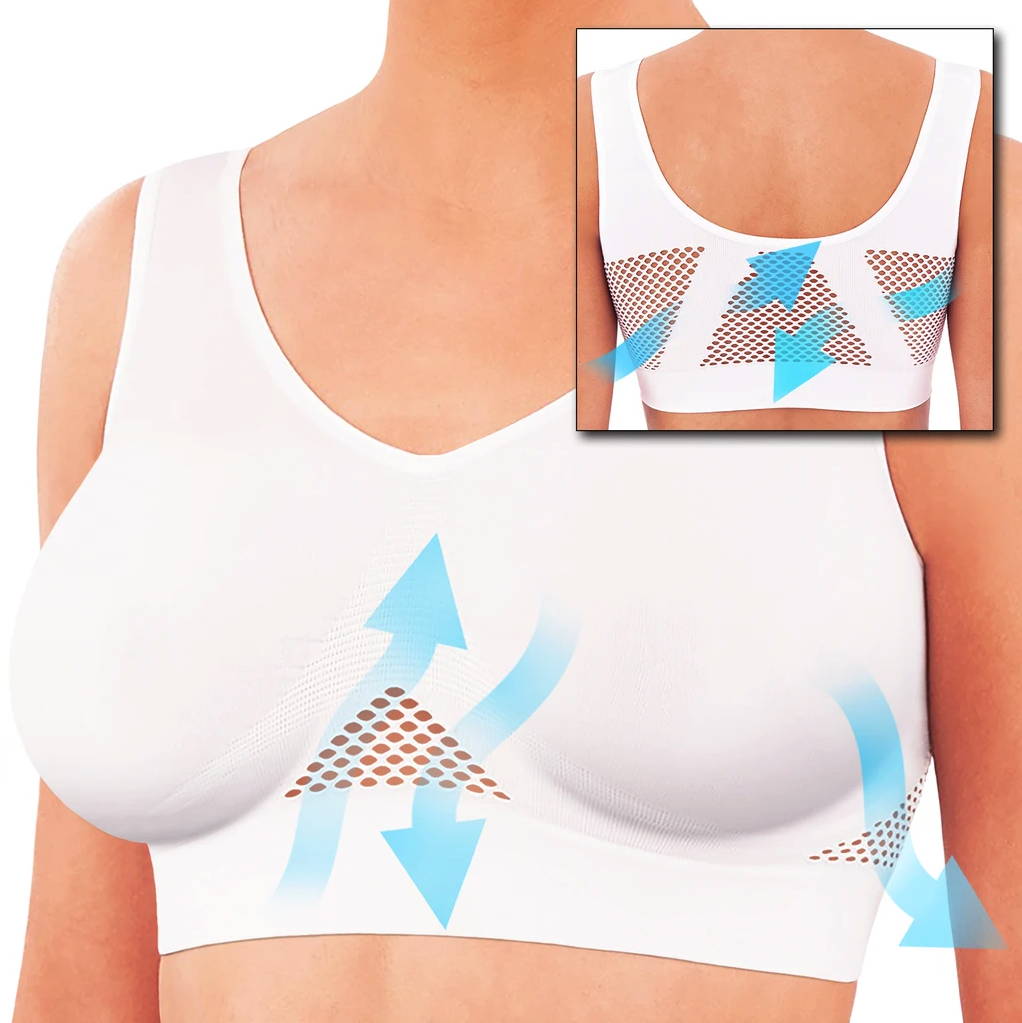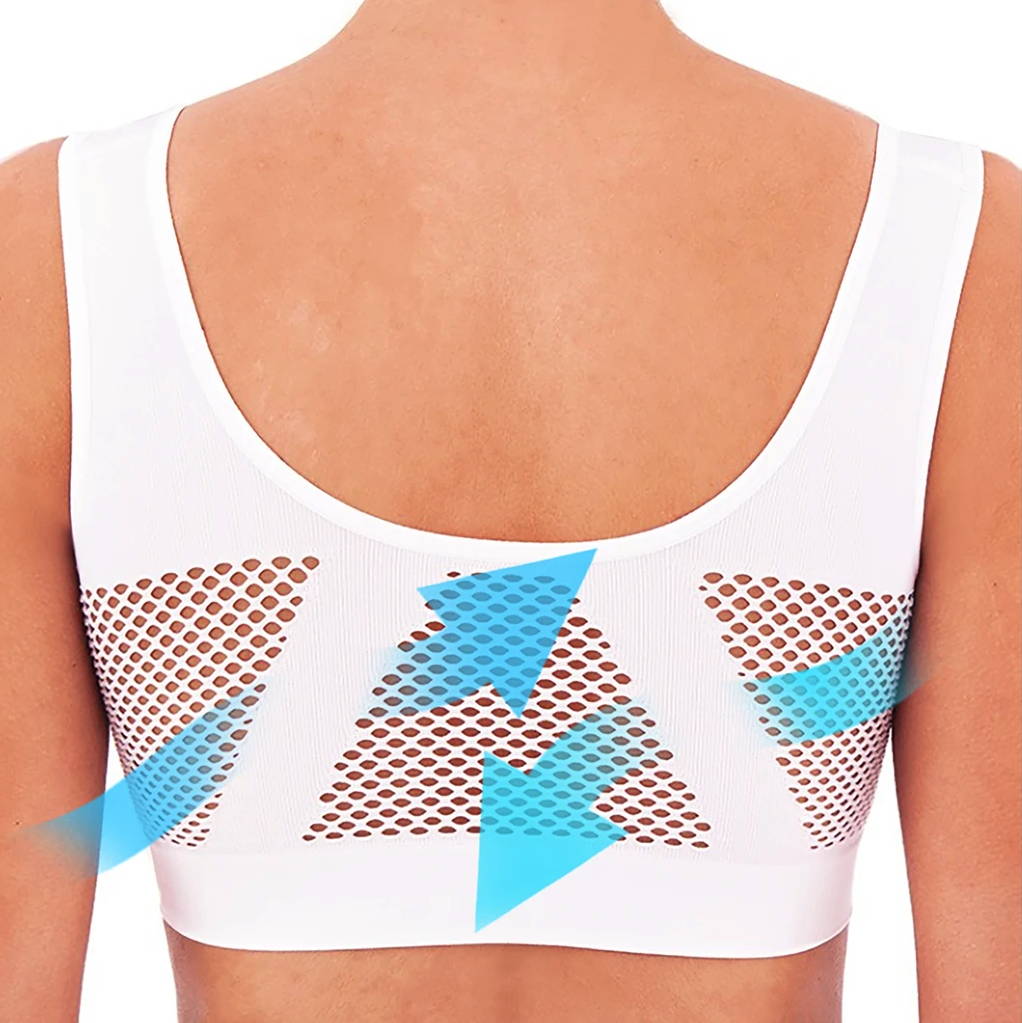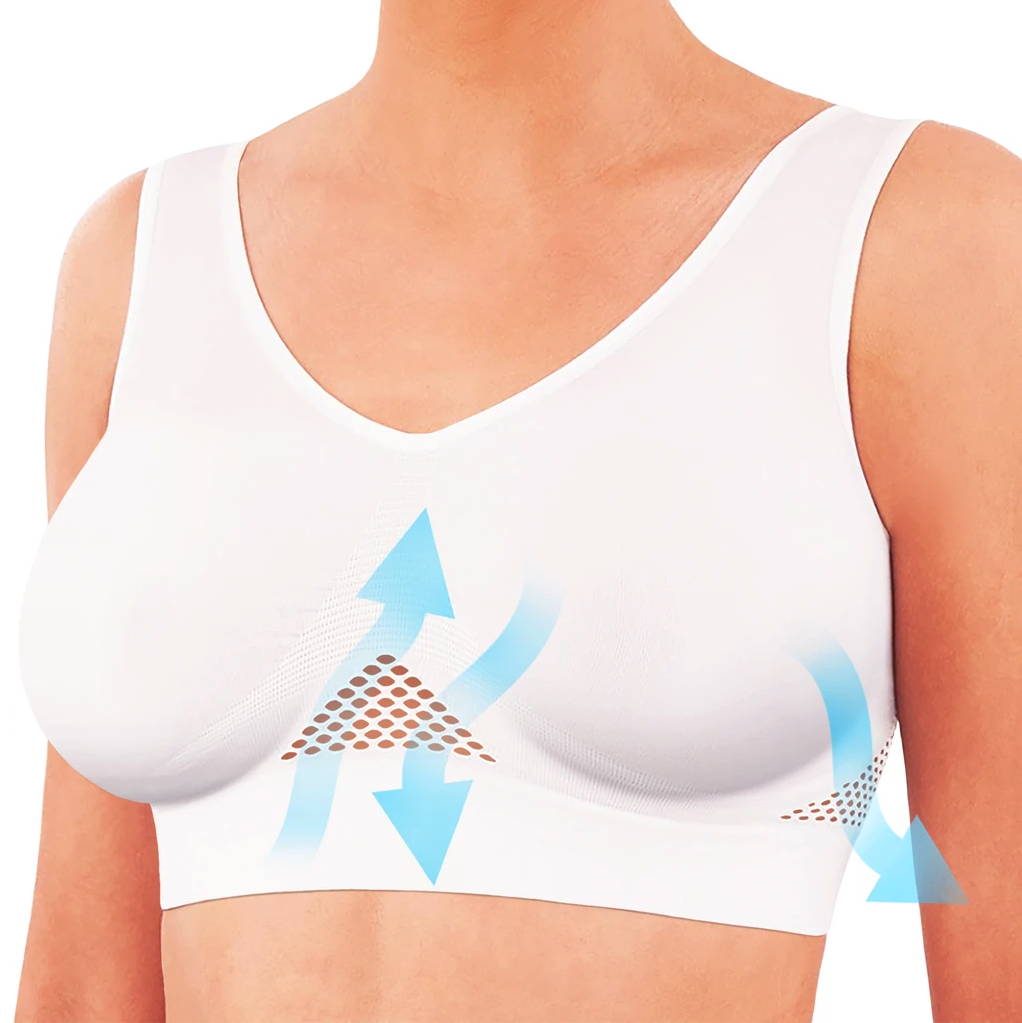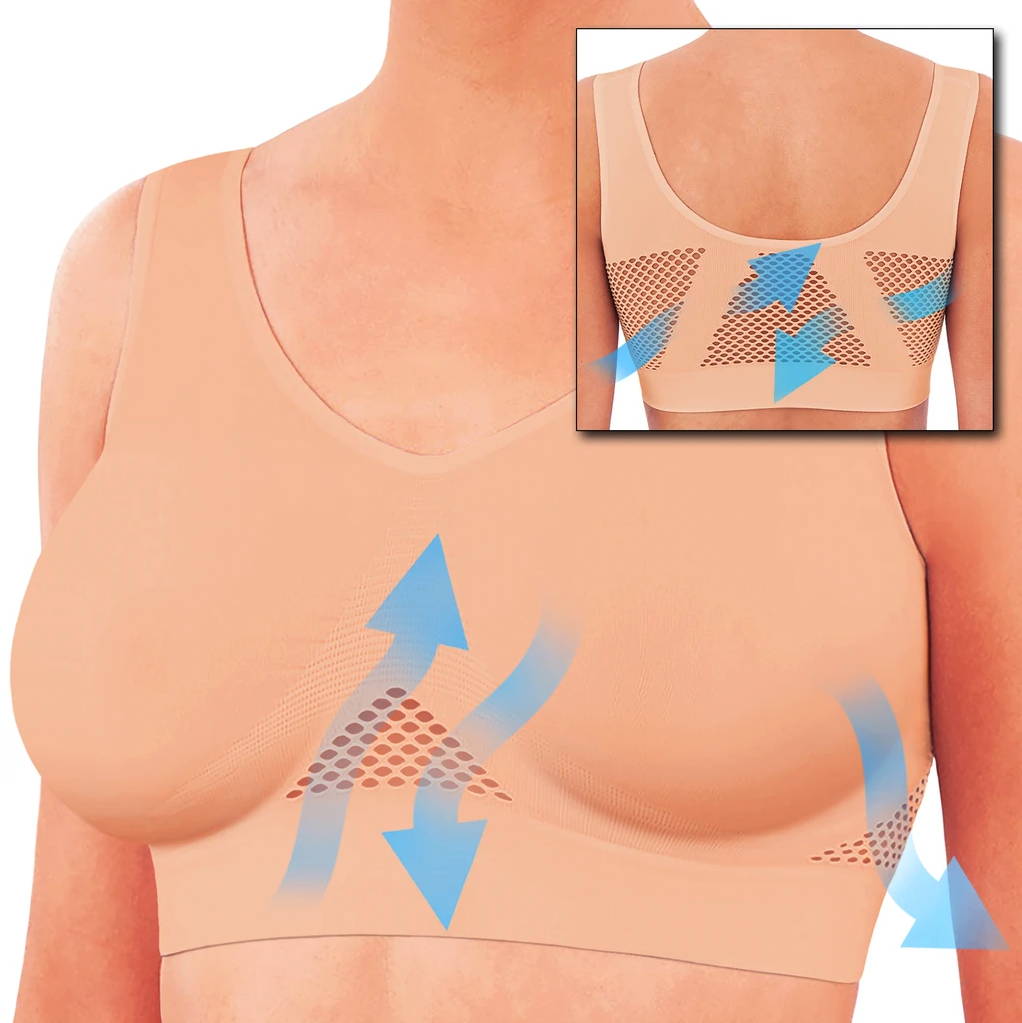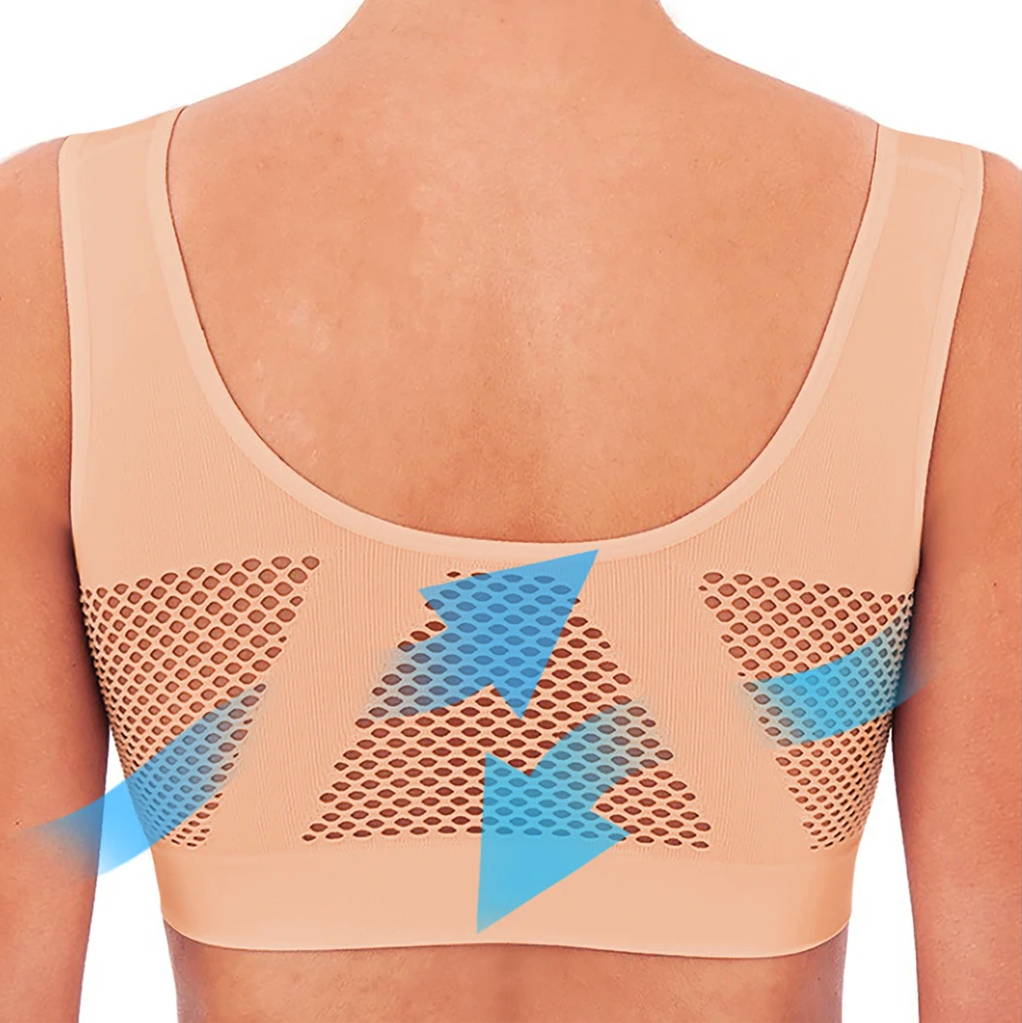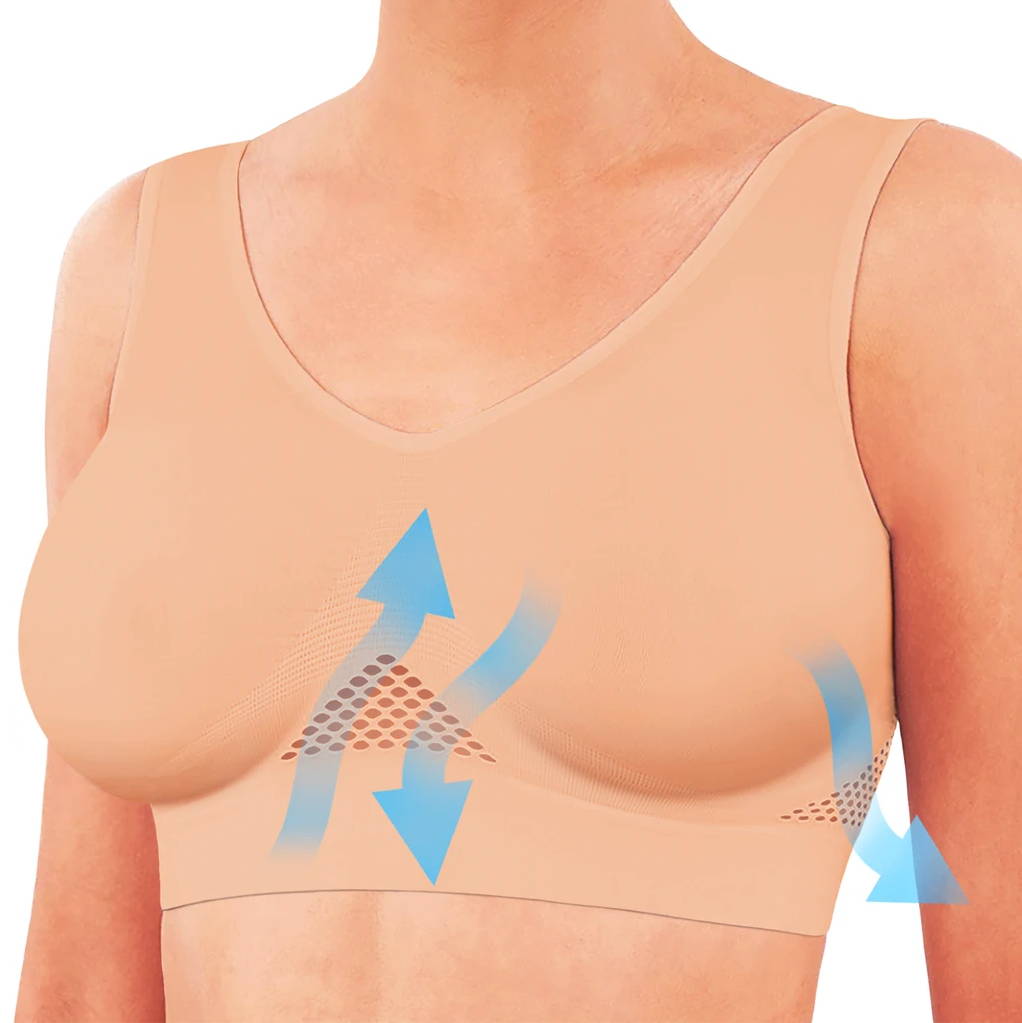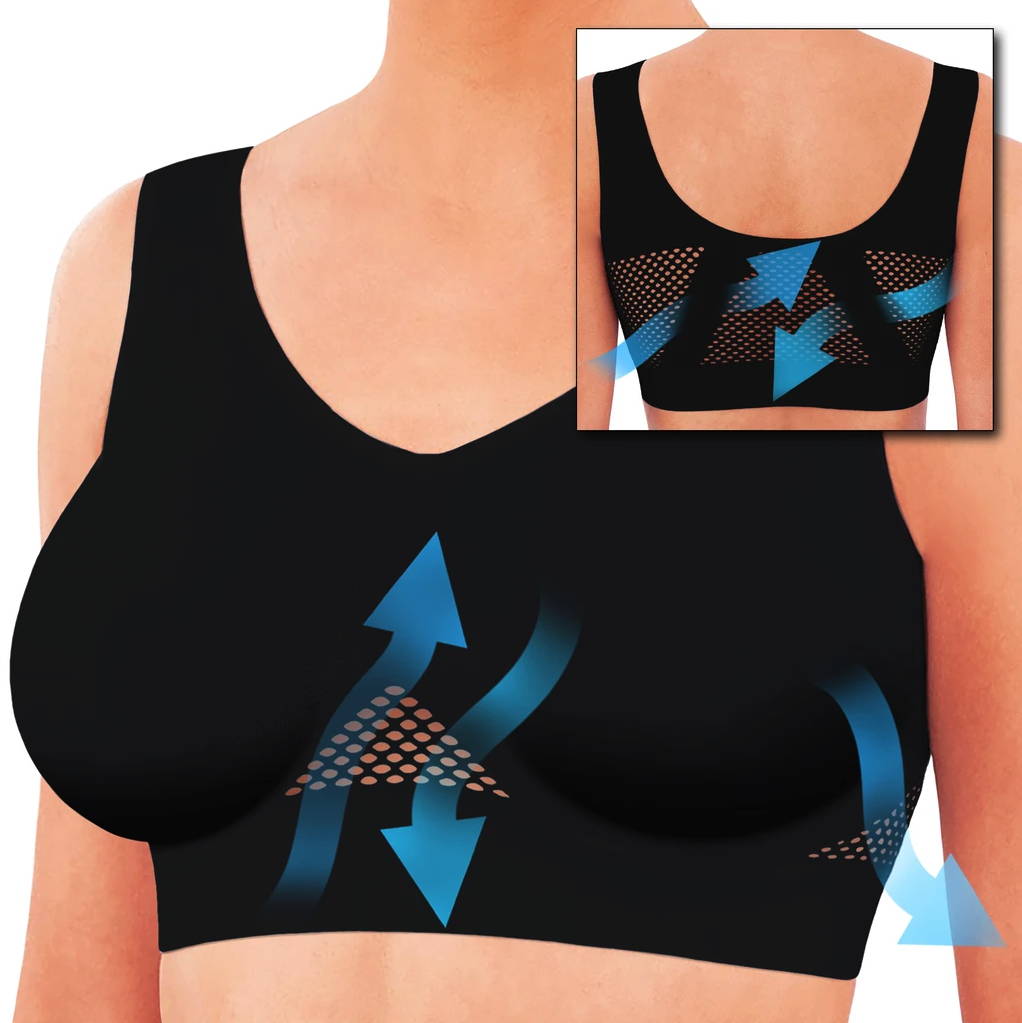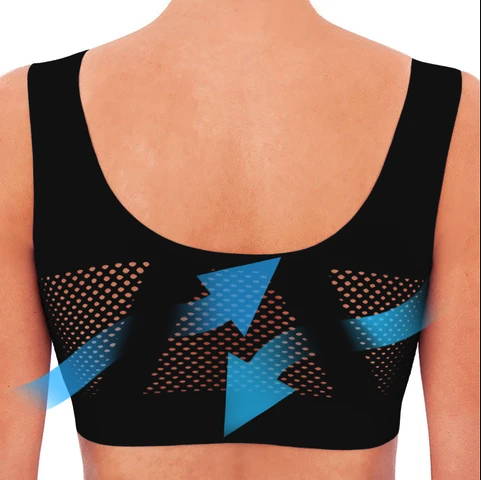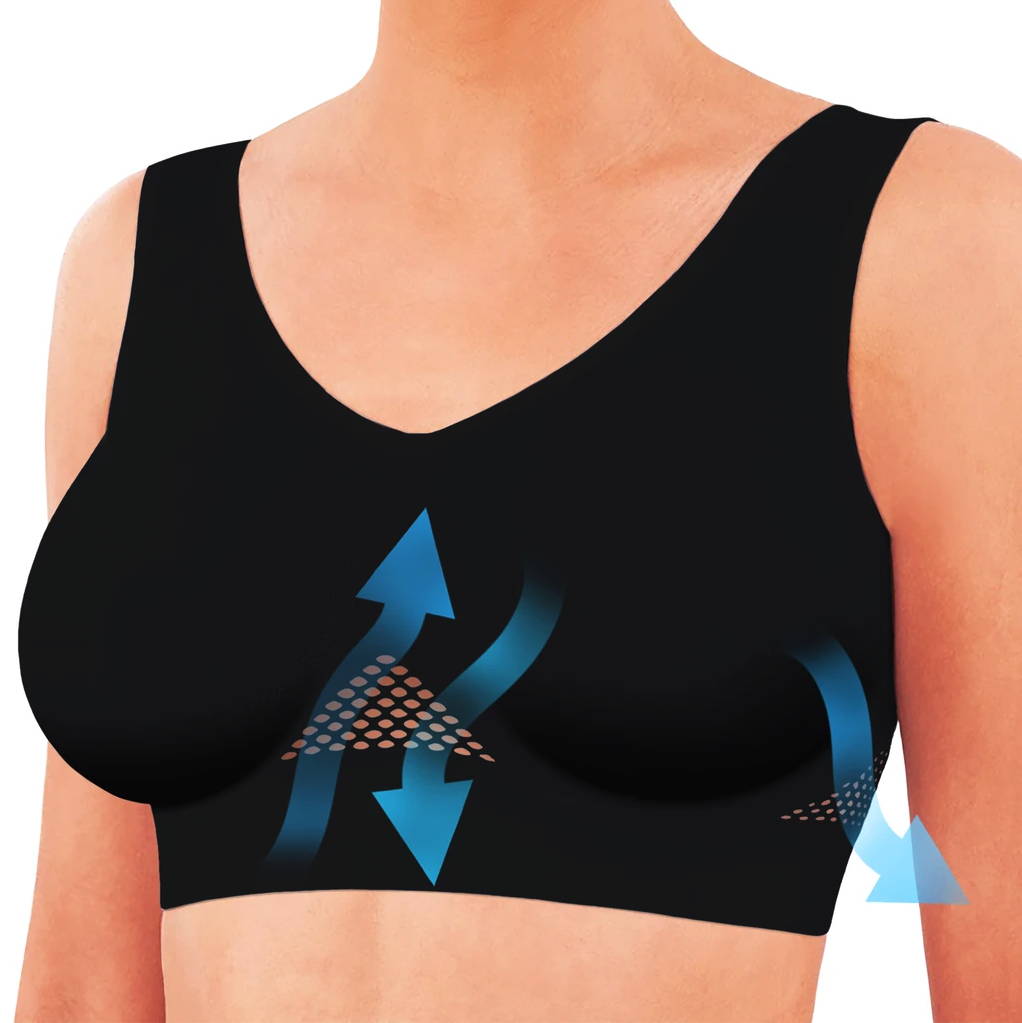 Does You Bra Make You Feel
WARM, SWEATY & UNCOMFORTABLE?
The Super-Cooling Bra is a dream to wear all year round! First of all, it has a unique material that is highly breathable and comfortable.

Secondly, lots of special cooling areas provide additional cooling and ventilation, these areas allow air flow freely to cool you - regardless of it's a hot day or cool day under warm clothes!
This bra is so amazing to wear, all day long. No uncomfortable underwire, and no hooks.
Instead you have a stretchy material that gives a perfect fit. Great support and lift of your bust!
The wide back and the wide shoulder bands help to avoid discomfort and pain.

Gives you a stunning youthful bust-line, shapes your bust to perfection, and cradles your bust in pure comfort!
Fashion import of 55% cooling nylon, 37% regular nylon and 8% spandex.Stretches to fit cup size B to E.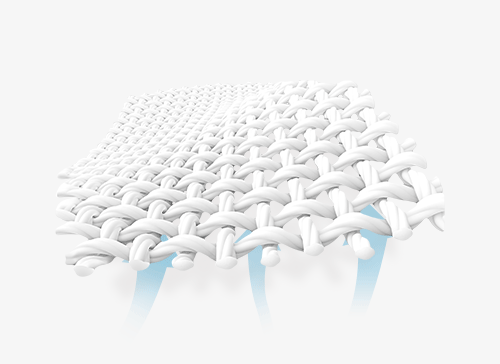 It's Like Wearing A Bra, Without The Feeling Of Wearing A Bra!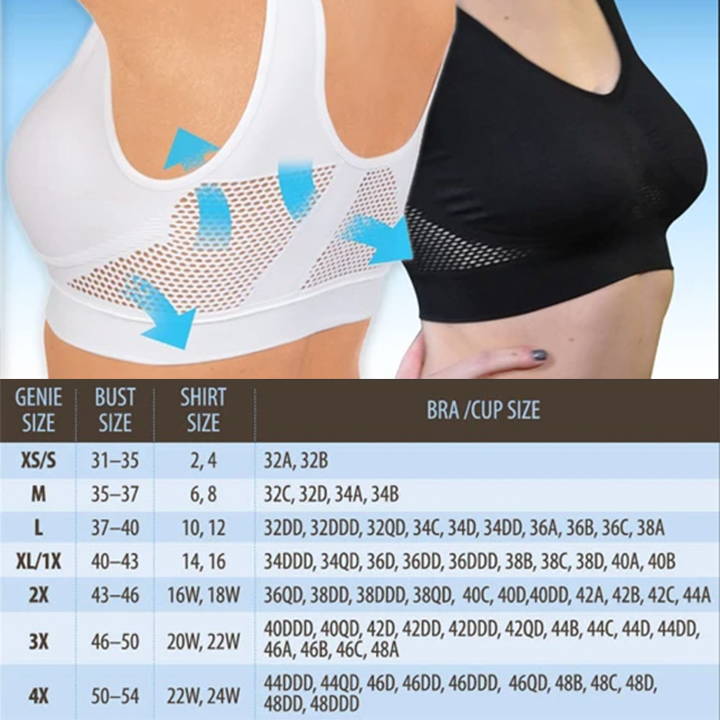 Unique material that's breathable to avoid sweating!


Special cooling areas that allow air to flow freely!

Amazing comfort, even after a long day!

No shoulder "dig-in" thanks to wide shoulder bands!

Wide back for support, comfort, and to erase back fat!
100% Money-Back Guarantee
If you are not 100% satisfied with your purchase, then you may return your order for a full refund with no questions asked.
With over 35,000+ 5-star reviews, we highly doubt the special person that receives this gift will not cry happy tears and love you forever. However, if for any reason you are not satisfied, we will return your investment, every single penny, with no hard feelings.
What Our Customers Are Saying
I am so glad I purchased this item. I have been buying bras from all different sellers and I have never found any as comfortable as these are. The colors are beautiful and they keep you cool with their airy back. Plus they hold up a side D without any problem. I am size 34dd and I purchased a size large and it works wonderful.

I've got this sports bra for summertime hot weather when I don't want to wear a regular bra. the material is really nice and totally breathable.The white one is transparent, so I would need to combine it with something else, but the black one I can wear as is.

Finally a comfortable bra! I suffer from fibromyalgia and can't stand anything tight or constricting. These are sooo stretchy and comfortable. Not much in the way of support but that isn't my main concern so these are perfect for me.

"I'm not great with words so this necklace was an answer to my prayers. I gave this to my mom. I wanted to say how much she meant to me. She's been bed-ridden and lives at an assisted living home. She said she felt like no one cared about her anymore. It broke my heart. When I gave it to her she bursted into tears. It's not just a necklace, it's a moment to remember."

FREQUENTLY ASKED QUESTIONS
What material is InstaCooling Bra made with?
The InstaCooling Bra is made with Fashion import of 53% cooling nylon, 37% regular nylon, and 8% spandex.
When will the InstaCooling Bra arrive?
The demand for InstaCooling Bra is quit incredible. As this is an exclusive edition, any order placed today will take maximum around 30 days to be delivered.
We recommend that you reserver your spot and order immediately before wait time increase further.
IMPORTANT: Any customs or import duties are charged once the order reaches its destination country and must be paid by the recipient of the order.
Do you have a money-back guarantee?
Yes! We have a 30-day money back guarantee. If for any reason you are not 100% satisfied with our InstaCooling Bra. You may return the item for a full refund. Please refer to our return policy for more details.

Can I get the InstaCooling Bra anywhere else?
The Original InstaCooling Bra is only available online, through this page, and you will not find it in stores.
As a still growing company, we decided to go straight-to-online because selling retail is too expensive.
How do I contact you if I have any more questions?
This Super-Cooling Bra Will Be Your Most Comfortable Bra Ever!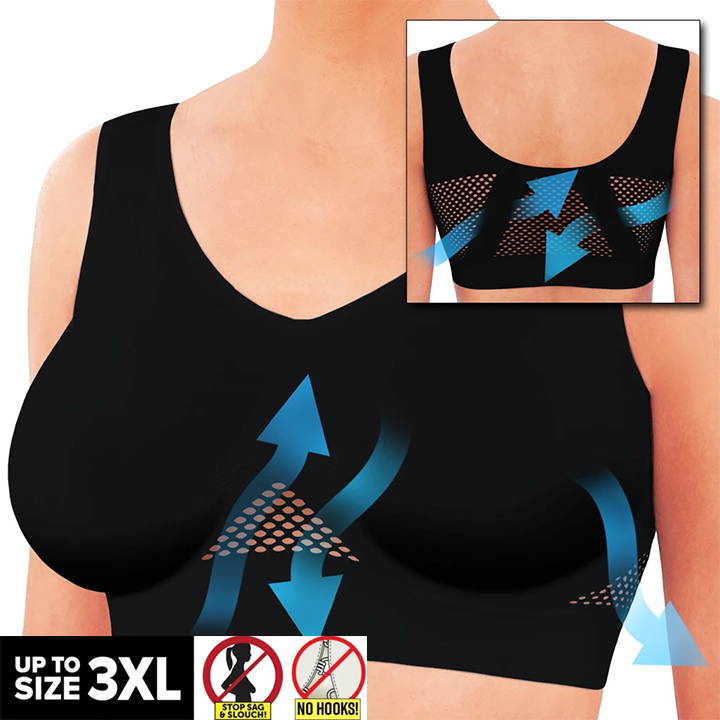 Don't Wait. This 60% Discount Ends In...